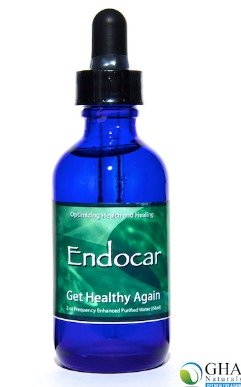 Endocar is a supercharged regenerative elixir with additional energies to support the body at the end stages of disease. Endocar helps to optimize function of all the detoxification organs, encourages decreased wasting, increases nutrient absorption, improves the body's ability to deal with infections and boosts cellular life force energy.

Use 4 bottles per month
Ingredients: Purified spring water,organic orange and rosemary essential oils. The oils help the vibrational frequencies encoded in the water work more effectively. The technology used to make these elixirs creates a stable concentrated energy that transfers instructions to your body.
2 oz liquid $39.95 each or $36.95 each for 3 or more bottles