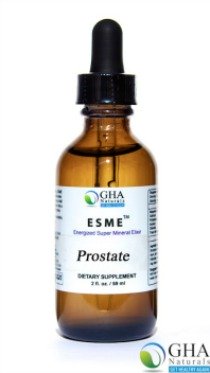 ESME is an Energized Super Mineral Elixir derived from 4 integrated, life supporting technologies developed to boost cellular hydration by delivering a naturally supercharged formulation of potent minerals in their most bio-available form.
Modern life depletes the bio energetic systems essential to vibrant health and longevity. This powerful elixir contains pure-sourced magnesium, calcium, potassium and a range of volcanic origin minerals, providing billions of stable, charged molecules programmed to support cellular healing, helping us reclaim the perfect health and vitality that is our birthright.
The concentrate, originating from volcanic tubes deep below a series of protected Hungarian healing hot springs, consists of living minerals structured and naturally charged with billions of electrons, allowing for deep penetration and access to damaged tissues. The minerals below these hot springs have been used for hundreds of years for revitalization and therapeutic healing.
Using a proprietary process developed over 25 years and practiced in health clinics internationally, this dense crystalline structure, high mineral concentrate is imbued with frequencies, acting as the perfect catalyst to transfer information directly to the cells. This process has been developed to support recovery from over 140 modern ailments, especially for those suffering from injury, illness or disease.
ESME-Prostate replaces BioVibe.
ESME-Prostate is specifically imbued with properties to assist with hormonal and venous issues, instructing the body to reduce estrogen levels, increase DHT levels and balance hormones in general.
IMPORTANT: Due to ESME's naturally charged nature, the concentrate should not come into direct contact with metal spoons, cups, etc., as this contact will discharge the excess electrons contained within.
Ingredients: Structured filtered spring water, One half-dropperful (25 drops) contains the following: 20 mg magnesium, 15 mg calcium, 15 mg potassium, 14 mg sodium, 120 mg chloride with 80 mg of naturally occurring medicinal and trace minerals. 2 oz. Dropper bottle
2 oz. Dropper bottle
ESME Prostate comes with a 30-day, money-back, satisfaction guarantee that you will notice improvement in your BPH or swollen prostate symptoms, using 1 or 2 bottles per month -- opened bottles must be returned before claiming refund . Unopened bottles have a 90 day money back guarantee.
$59.95 or 3+ $54.95 each